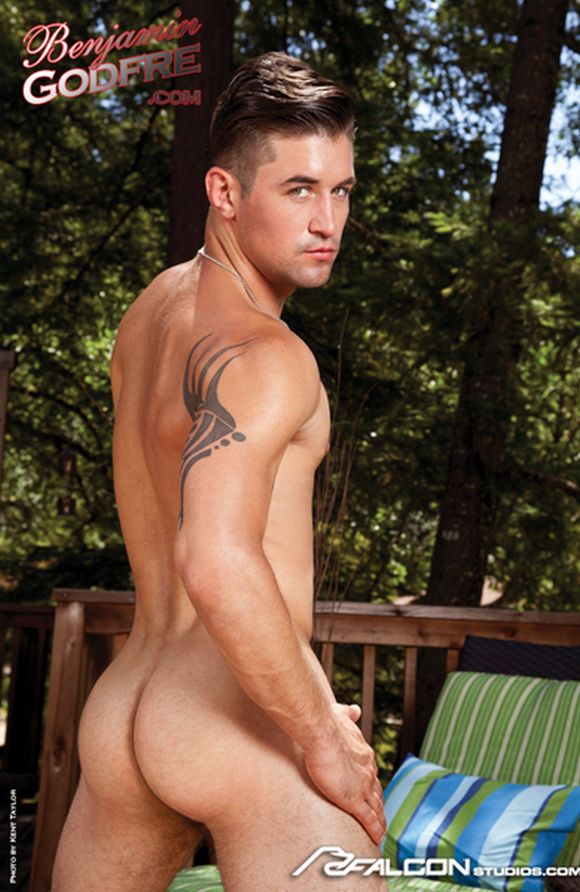 Fleshbot Crush Object and lustworthy man-meat sensation Benjamin Godfre dropped the news that he'll finally be dropping trou for Falcon Studios. Our friends at Queer Me Now broke the news on Saturday via Godfre's Inner Sanctum, where the ever exposed man of our dreams, well, exposes himself.
"I used to be a fashion model, but now I'm a porn star!" cheers Godfre.
The 5 scene video, which Godfre directs himself, will feature some of the hottest stars at Falcon exclusively in solo scenes. "NO male on male," Godfre tells fans, fueling gay blogosphere debate of his gay-for-pay status. Queen or no queen, any Benjaminion (as fanatics are called) can attest that the man's bits and pieces have been no strangers to his modeling career so far, though his video with Falcon will mark Godfre's first foray into the legit porn biz. The fashion model-to-porn star transition seems to be all about the hard-on.
Model:
Porn Star!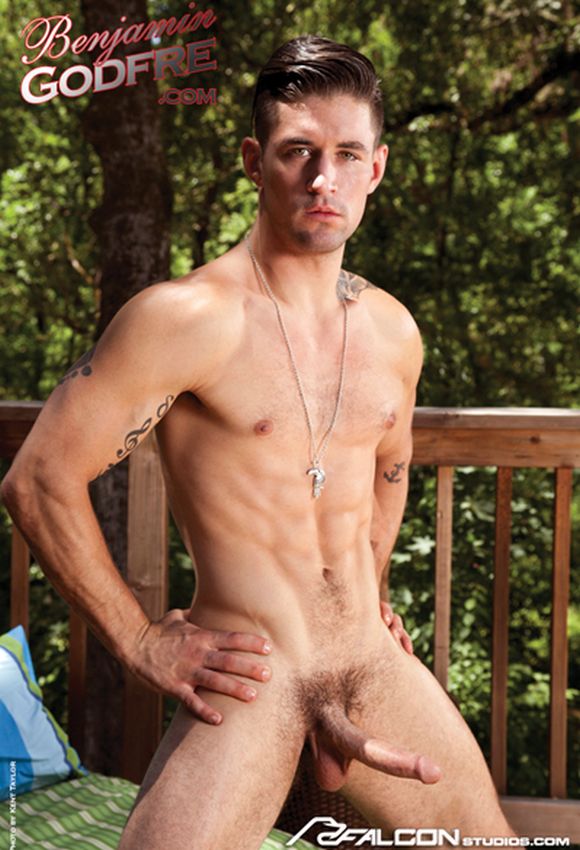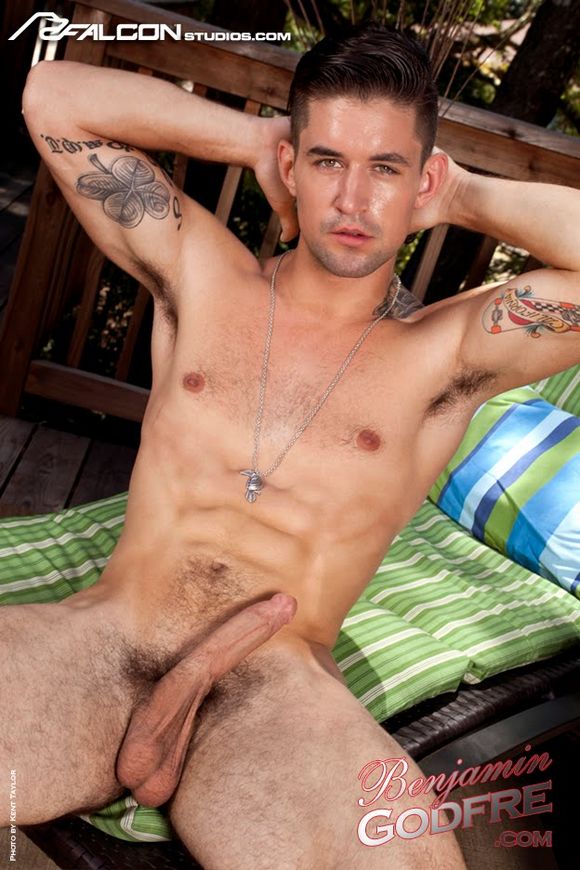 Benjamin Godfre: From Fashion Model to Falcon Porn Star! (queermenow.net)